Thread newsletter helps to connect the dots by providing the latest updates of our mills, value chain partners, and other corporate developments.
In the latest issue, our corporate picks include Sateri's breakthrough in the commercial production of viscose fibre from textile waste and our decarbonisation efforts in response to climate change.
Keep tabs on this thread by subscribing to the newsletter today!
Subscribe to our newsletter

ARCHIVE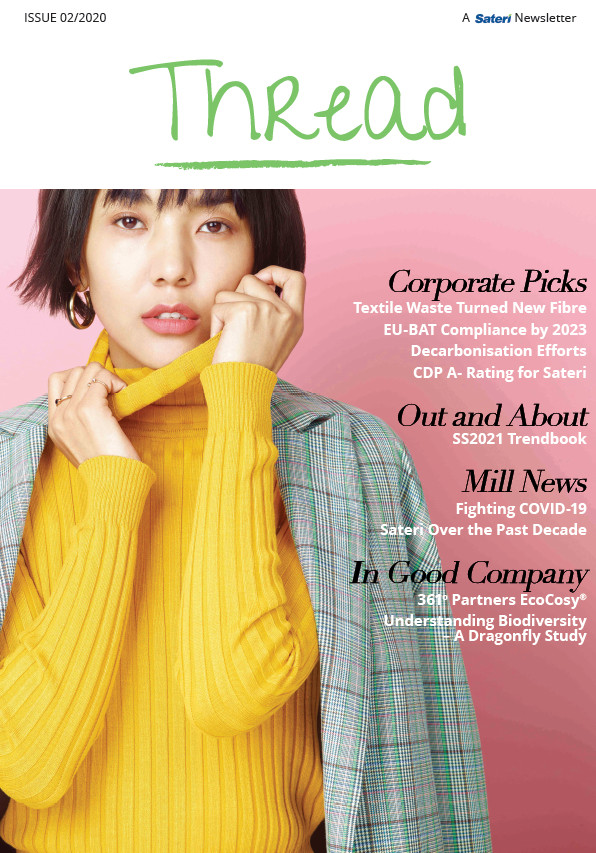 Issue 02/2020
Issue 01/2019