02 Dec, 2020
Outdoor, Casual, Children's Wear – We've Got You All Covered!
Sateri recently interviewed three of our brand partners (Lafuma, Rico Lee and MarColor) on their experiences having Sateri as their fibre supply partner, how Covid19 has impacted their businesses, as well as their future sustainability direction. 
Lafuma
Founded in 1930, Lafuma started as a French brand that specialised in outdoor backpacks for the French army. After World War II, the rapid economic recovery helped Lafuma to quickly expand beyond the European market to other parts of the world. Over the years, its product offerings diversified to outdoor sports equipment and outdoor clothing line.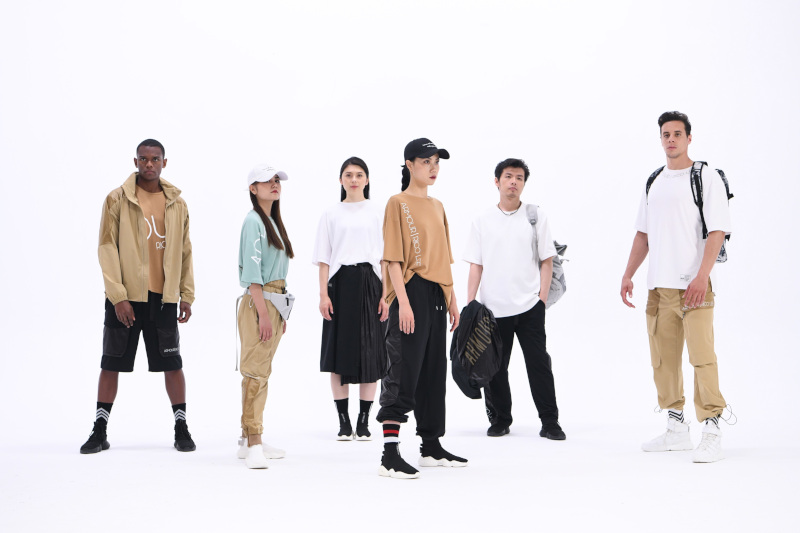 Rico Lee:
Rico Lee is an independent fashion label established in 2013. The brand is well-known for its use of high-tech materials to combine function with fashion. Over the past seven years, Rico Lee has achieved many important milestones and recognised for its innovation in recreating the concept of 'New Outdoor' and 'Urban Outdoor' clothing series at various international fashion and textile events.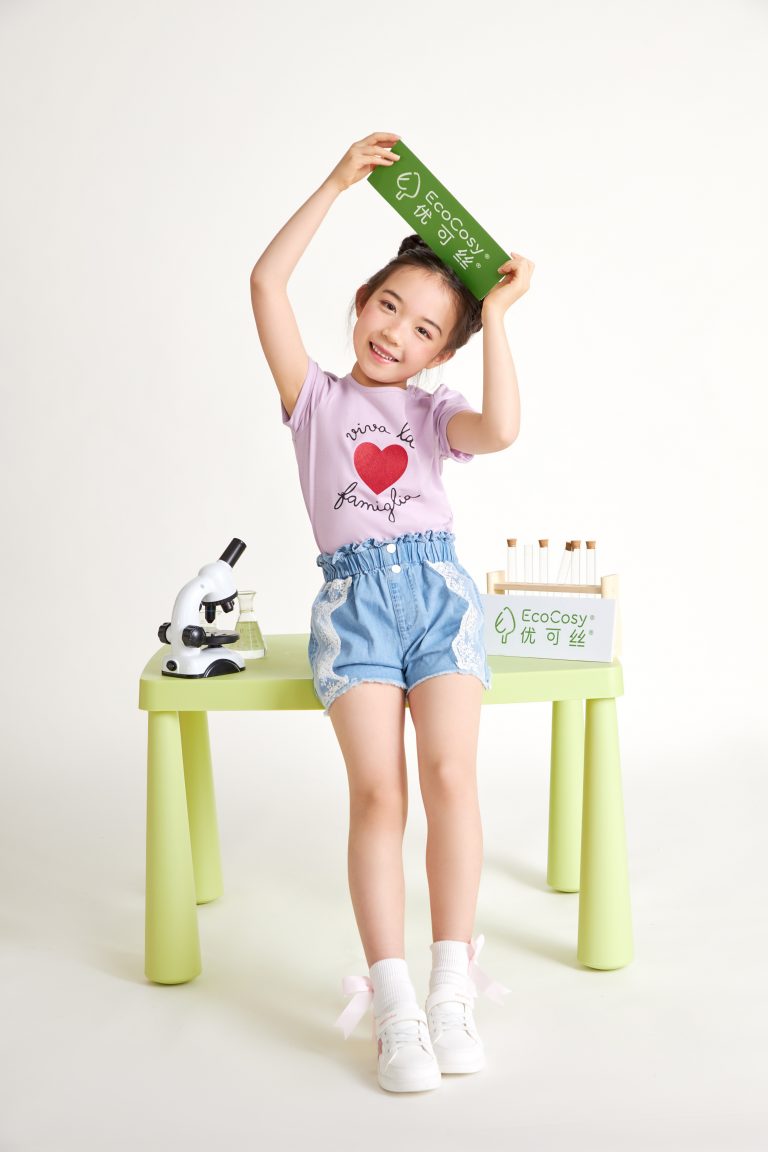 MarColor:
MarColor is a children's wear brand founded in 2015. The brand specialises in children's wear from 0 – 7 years old, with a brand mission to put a smile on every young customer. Since its establishment five years ago, it has grown significantly in both offline and online retail sales, exceeding more than RMB 700 million in sales value.
Q1: PARTNERSHIP WITH SATERI
Lafuma:
Lafuma was one of the brands invited by Sateri to visit its supplier's upstream operations in Pangkalan Kerinci, Indonesia, in 2019. That trip allowed our senior management to better understand Sateri's sustainability efforts and the origin of our viscose fibre raw materials – renewable plantations. We saw alignment in our companies' sustainability visions, which naturally led to our partnerships and collaboration towards more sustainable apparel. Recently we launched our new product series made with Sateri's
FINEX™ recycled fibre
. The response has been incredible! It has completely changed the one-sided view of recycled fibre we had in the past. It was also immediately clear to us that there is strong market acceptance and demand for recycled fiber products.
Rico Lee:
Environmental protection has always been core to our business ethos at Rico Lee. We believe that in order to produce a sustainable product, it has to start from our choice of raw materials. Therefore, we have been aggressive in promoting the use of renewable fibre in our products. Our recent product launch using Sateri's FINEX™ recycled fibre was great. Sateri has been fully supportive in our product development journey and is capable of production on a commercial scale. I look forward to developing more new materials with Sateri.
MarColor:
Our partnership with Sateri is coincidental yet vital at the same time. As a children's wear brand, we focus on the safety and hygiene of our raw materials. We want our products to be skin and environmentallyfriendly. Sateri follows a robust sourcing policy. They source from renewable plantations and one of their supply partners plants 300 million trees a year – that is remarkable. We started our product development collaboration this summer on approximately 70 items, which is close to 15%-20% of our overall products. We hope that by cooperating with high-quality suppliers like Sateri, we can better align our products with consumers' expectations and allow children to be better protected in every possible way. In addition, we are embarking on a separate product development project to use EcoCosy® antibacterial fibres in our autumn and winter wear. The cooperation with Sateri amounts to 700,000 pieces of clothing throughout the year and we are fully expecting this number to increase steadily over the next few years.
Q2: COVID19 AND WHAT IS NEXT
Lafuma:
Although our group managed to avoid extreme consequences brought on by the pandemic, the dip experienced by the offline retail market has caused significant damage to our cashflow. We are fortunate to have established solid online retail channels since February of this year. The pandemic has accelerated the transition from offline retail shops to e-commerce and this new online world works by a completely new set of playing rules. While offline clothing stores impress customers with product diversity, quality and service, the online crowd looks for entertainment and interactions like through live broadcasts. The current generation knows that 'technology changes lives', so the ability to harness the power of technology in every area of the business will be one of the key driving forces that makes a brand successful.
Rico Lee:
The pandemic has disrupted all our expansion and new product development plans for the rest of the year. But at Rico Lee, we have succeeded in going against market conditions during this period. We also had the privilege to produce and donate protective clothing to frontline healthcare workers and play our part as an apparel brand in the global fight against COVID-19. Customers are now more concerned about health, hygiene and the environment. In the last few months, we have been focusing on the development of antibacterial clothing series using Sateri EcoCosy® antibacterial fibres.
MarColour:
In February, our business was badly hit by the pandemic and we could only achieve less than 30% of our usual sales amount. However in March, sales revenue grew to 80% because of our multi-pronged online marketing strategies. Brands who are not able to embrace digital transformation in time will only face an uphill battle. People who rarely shop online before the pandemic are now experts in online shopping. What does that mean? It shows that brands need to have a global marketing mindset and the ability to move into retail digitalization fast. This applies not only for our brand, but also for our entire supply chain. In short, the entire system must transition to be online-led in order to embrace the future of fashion and retail.
Q3: FUTURE SUSTAINABILITY DIRECTION
Lafuma:
In recent years, the Chinese government has been placing emphasis on their National Sustainable Development Strategy. It is no longer a concept. Now that the country has set the overall direction for private sectors and is actively providing public education around sustainability, our job as a company is to advance those first steps and integrate sustainability into our business model. Lafuma's FINEX™ T-shirt series is just a small step for us to enter this space and it is our statement that Lafuma is committed to sustainable development.
Rico Lee:
Sustainable fashion is not just about environmental protection or the biodegradability of raw materials, it should be a collaborative effort where every node in the entire fashion value chain takes action. As a brand, the choice of raw materials is only one part of our sustainable strategy. We need to continue exploring the possibilities of sustainable development in every possible link along the value chain.
MarColor:
For us, it is always about product development. We will expand our cooperation with Sateri EcoCosy®, not only for antibacterial fibres, but also work together to innovate and create more environmentally-friendly and functional products for consumers.