07 Nov, 2023
Sateri (Nantong) Successfully Commences Lyocell Production
Jiangsu, China. 17 Aug 2023 Sateri (Nantong) Fibre Co., Ltd. has successfully commenced production of Lyocell fibre, adding another 10,000 tonnes to Sateri's annual production capacity, bringing its total current total capacity to 250,000 tonnes. Sateri Nantong is Sateri's second lyocell mill in Jiangsu province, and is part of the Group's plan to grow its annual Lyocell capacity up to 500,000 tons by 2025.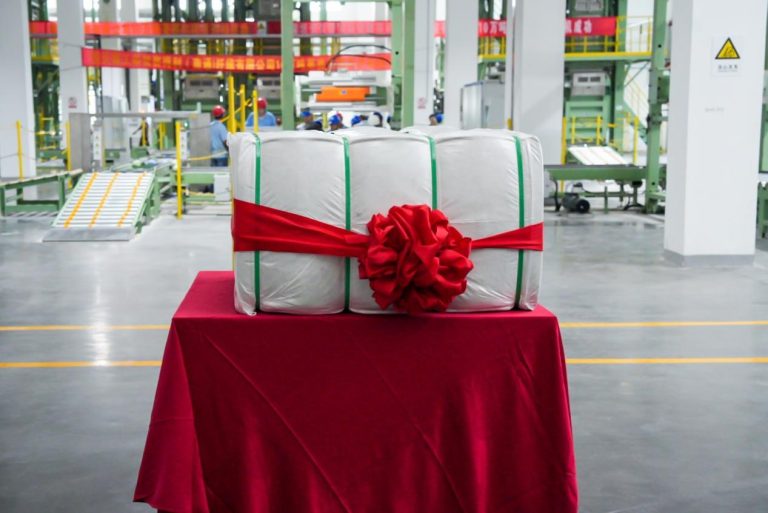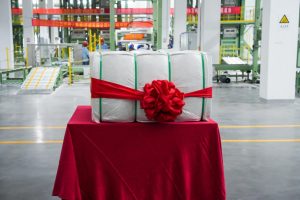 Our first foray into China's Lyocell market was in 2020 when our 20,000 tonne Lyocell production line in Rizhao, Shandong province commenced production. The same site houses a 5,000 tonne Lyocell pilot production line dedicated for the development of Lyocell application technology. This was shortly followed by the 100,000 tonne lyocell facility in Changzhou, Jiangsu Province.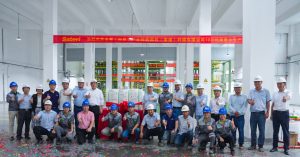 Lyocell fiber is highly versatile and can be easily blended with both natural and synthetic fibers to achieve desired textile properties like improved strength, elasticity, or moisture-wicking abilities. With its unique manufacturing process, Sateri's unique manufacturing process has produced lyocell with outstanding dry and wet strength, high uniformity and consistency which can complement many material blends, and enable different fabric styles to be created for a wide range of applications, including non-woven products.
In addition to its intrinsic fiber properties, the green attributes of lyocell and the ongoing advancements of the textile industry have spurred the product's desirability, and encouraged Sateri to further grow its lyocell portfolio. The successful commissioning of the Sateri (Nantong) lyocell production line not only solidifies our investment strategy but also helps stabilise market supply and price, and improve take-up rate. Tom Liu, Vice President of Sateri, said, "Our continued growth in Lyocell strengthens our ability to meet surging customer needs for environmentally-friendly and high-quality products; it is a core product in our offerings to ensure a dependable supply for the textile industry."
The making of Lyocell exemplifies a truly circular economy model. Made from sustainably-sourced wood pulp that is natural, renewable and biodegradable, Sateri's Lyocell closes the material cycle with a high solvent recovery of up to 99.7% which is then reused back in the manufacturing process. The Lyocell technology is not only energy-saving but also safe, as the solvent employed is non-toxic and harmless.
"As a leading regenerated cellulose producer, Sateri will continue to work towards accelerating industrial transformation through low-impact, high quality development, such as advancing lyocell as one of the solutions for fashion's sustainable future," said Liu.