19 Jul, 2023
Sateri's Sixth Viscose Mill Achieves EU-BAT Compliance
July 2023, Shanghai – Sateri (Yancheng) Fiber Co., Limited ("Sateri Yancheng") has received verification of compliance to the emission limits set out in the European Union Best Available Techniques Reference Document (EU-BAT BREF) on polymers. This achievement signifies all six of Sateri's viscose fibre mills are now EU-BAT compliant, and reinforces Sateri's position as a leading sustainable viscose producer.
Sateri Yancheng is the newest of Sateri's six viscose mills. Situated in the Funing High-tech Zone of Yancheng City in Jiangsu Province, the mill commenced production in January 2022, with an annual production capacity of 400,000 metric tonnes.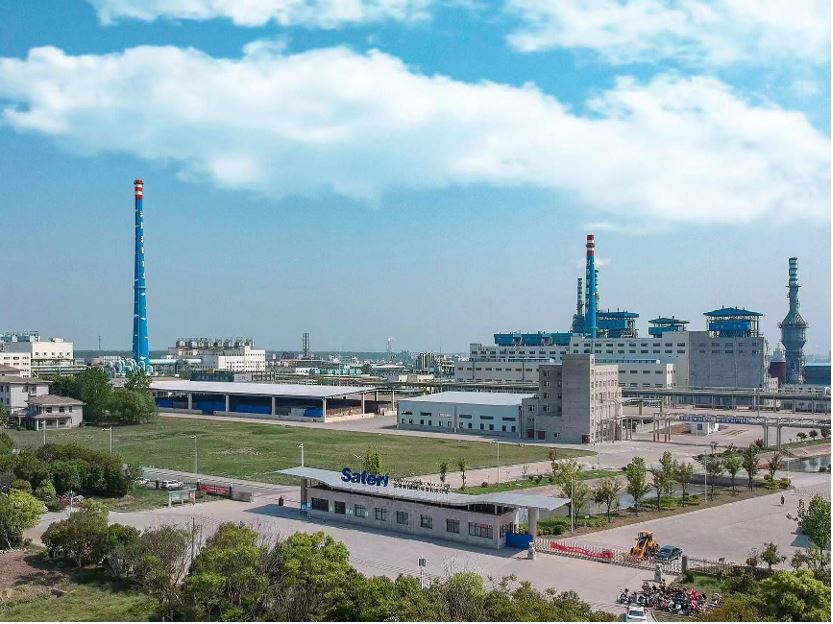 EU-BAT is known for its stringent requirements in environmental performance and energy consumption. Sateri Yancheng was verified by independent consultant Sustainable Textile Solutions (STS), a division of BluWin in the UK. The parameters assessed include resource utility efficiency, wastewater discharge and air emissions, and the environmental performance of Sateri Yancheng is verified to be well within or better than the limits recommended by EU-BAT.
Allen Zhang, President of Sateri said, "Sateri's success in EU-BAT compliance across all its six mills is a monumental achievement that showcases our commitment to the environment, the communities we operate in, and our industry leadership. We believe that responsible manufacturing is the cornerstone of a better future, and this milestone underscores our dedication to continually invest in technologies and solutions that minimise our ecological footprint while maintaining the highest product quality standards."